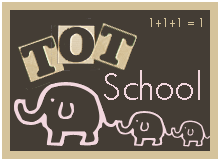 Month: January
Theme: Superheroes
I held off on the Superheroes theme until we got into school and now I'm not sure why that was a good idea. We are having so much fun with the superhero theme. Bobo constantly asks to do school or projects. We've been using preschool packs from
Carisa
and
Michelle
(no longer available).
The Lessons
From left to right, top to bottom:
Sorting Batman characters (cut from the back of a coloring book)
Sorting letter "S"
Building firetruck
Tag Ben 10
Lacing foam stars
Playdough letter "S" with stamper
Pre-writing exercise helping the good guys catch the bad guys.
Superman magnet page with homemade pom pom magnets
Stamping with letter "S" and star and smiley face
Counting to 5 with superheroes
Cutting help good guy get to supercar
Color by number Batman symbol
The Activities
Bobo received lots of building blocks and Legos for Christmas. I am very bad at following directions and putting things together. I can do it, but it takes FOREVER. Bobo said he was proud of me for helping him with this firetruck. After we put it together, we played for an hour or so with it and the superheroes.
Bobo loves magnets and rainbows, so these letter magnets I ordered from Oriental Trading are just perfect. We sorted upper and lowercase letters, matched colors and made a rainbow snake on the big magnet board.
More letter "S" fun with stamping. Play dough is one of Bobo's favorite activities. I can't imagine a week without it. He had fun making a mustache with the green dough.
As soon as he got the Batman coloring/activity book, Bobo has been begging to do the activity on the back. He had fun sorting and pretending with all the Batman characters.
You may notice some of our pictures taking place out of the school room. There is a simple reason. Bobo couldn't wait to get to these lessons, so as soon as I was putting something together, he would ask to do it. I said yes.
I did not plan this photo opp, but it did turn out cute! Superbobo magnet dotting superman.
The Projects
Bobo prefers the black suit of Ironman, but the costume he has did not come with gloves or boots. He asked if we could make some and I said yes. I'm still working out the logistics of the boots. I want to use spray paint and rain boots, but have not found any boots yet. We cut out white circles from felt and glued them on black gloves. As a side note, I'm going to have to sew the circles to get them to stay on because the gloves are very large on little hands.
Paint is still new and exciting. He just loves the powder tempera paint. I set out the dropper to put water on the tray. I'm going to have to set up an invitation just with the droppers and some water. He was more interested in that at first.
After mixing blue and yellow, he turned into the Hulk. I guess that shade of green just screamed, "Smash, smash, smash!" This was just the beginning of painting the body activities.
He also became Wolverine. I'm not sure why this was Wolverine, but I went with it. He played like this for about an hour and was so sad to wash it off. I was afraid the paint would irritate his skin. "Aww, mama."
Since Bobo enjoys painting himself so much, I looked up how to make homemade body paints. This led to the WORST PROJECT EVER!!! If a recipe calls for shortening, DON'T USE IT. It is not water soluble and impossible to get off dishes let alone a squirming child. Plus, something in the recipe burned Bobo's face. His cheeks were so red. I don't know whether to buy some paints or try a different recipe.
Sensory Bin
Superhero Sensory Bin: rainbow links, Legos, tiny superhero figures and tweezers
We've had hours of fun with this bin. The links have become ropes, bridges and ladders. The Legos have become houses, hide-outs and evil robots. This is my favorite sensory bin so far and it was the easiest to make. It's just so colorful and inviting.